Welcome to the first CONKERS' CORNER CORPORATE interview completed on 11th April 2018. In this interview, I have the pleasure of speaking with Christian Fuchs, the entrepreneur and founder of the NoFuchsGiven retail clothing brand and the Fox Soccer Academy. He is no ordinary fashion label brand owner as he is also currently a full-time Professional Premier League Football player with Leicester City Football Club. He does this whilst supporting charitable endeavours that include being an Ambassador for the Dorothy Goodman School for children with learning disabilities in Leicester and the Street Soccer League in America.
He also does so expertly by reaching out and payingitforward to his fans locally, regionally and globally in person and engagingly across his social media platforms. In fact that is how all this started not long after Christian joined Leicester City Football Club (LCFC) on a free transfer in June 2015. After not even meeting the Manager that signed him, he unfortunately watched from the bench as LCFC struggled to make any headway in the Premier League during the early part of the 2015/16 season.
When he finally started playing for the club, LCFC went for bottom of the top of league by Christmas 2015. Team spirit, banter, pranks and camaraderie grew and grew among the LCFC football players during their remarkable winning run of games. One of the instigators and prankster in LCFC squad was Christian. He would prank, dare and play rock paper scissors with his team mates, with the losers having to endure very unfortunate forfeits. All of which would be recorded, played and shared across social media with the hashtag #NOFUCHSGIVEN.
These hilarious videos, pranks and forfeit went viral across social media as LCFC went from 5,000 to 1 certainties for relegation to global sensations on the cusp of winning the Premier League. Now whilst it was never Christian's intention to launch the #NOFUCHGIVEN brand it just made sense and became another challenge that he set for himself. What few knew though was that Christian who had become a Professional Footballer at the age of seventeen, had also continued his studies whilst playing first team football in Austria. He went on to attain an Economics degree which must have come in handy when launching his #NOFUCHSGIVEN clothing startup in the spring of 2016.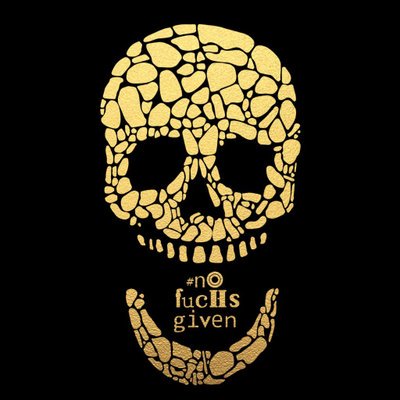 As they say "the rest is history", Christian helped his LCFC team mates make history by winning the 2015/16 Premier League title and he also captained his national football team of Austria to qualify for the first time for the UEFA European Championship in 2016. The following season he was once again an instrumental figure in helping LCFC go on a fantastic run in the UEFA Champions League competition.
All of this achieved whilst growing a highly sought after rapidly expanding clothing brand despite numerous challenges and setbacks. Aided by his savvy social media presence and his highly intelligent wife Raluca (who just happens to be a former senior Goldman Sachs analyst) they have run and grown the brand from one T-Shirt to a company that now also sells not only menwears and a unisex range but also now a women's clothing range. They have also nurtured a logistics partnerships with DHL that enables shipping of their #nofuchsgiven clothing range to North America and beyond.
This discussion provides a fascinating insight into the journey that Christian has taken, which so far has encompassed rejection as a youngster wishing to pursue a career as a professional football player, to becoming a Professional Footballer, representing and captaining his National team. Winning the Premier League, Launching the successful NOFUCHSGVEN clothing brand, establishing and running his Fox Soccer Academy and much more.
The topics discussed include:
Leicester City Football Club;
Premier League;
Jamie Vardy;
Manchester United;
Pranks, Rock Paper Scissors, Forfeits;
Use of Social Media;
Building a brand;
Challenges of launching and growing a business;
What it is like being an entrepreneur;
Brand USP;
Secret to Success;
Business inspirations;
Work Life Balance;
Charity and Community Work;
PayitForward;
Family and life after the Premier League;
Basketball and Leicester Riders;
National Football League (NFL);
Major Soccer League (MSL);
TV Chat show host;
When it comes to challenges, Christian really does not give a fuchs, as he sees them as opportunities. He is an immense presence, and is a sincerely authentic and passionate individual with many more significant achievements ahead of him. #NoFuchsGiven.
I hope you have enjoyed this article, its podcast and video. Please share it with your friends, family, colleagues and business associates. You can find conkers3 on Twitter @conkers3, email or contact CONKERS3 directly by phone should wish to share your smarter business journey with a larger regional, national or global audience.
This #CONKERSCORNER CORPORATE interview was completed Peter Higgins of Conkers3 Ltd in collaboration with Cross Production and has been published in the May/June 2018 Niche Magazine https://issuu.com/niche-magazine/docs/niche_magazine_issue_26/66?ff=true .This video was filmed and produced Corporate Motion and the music is by Mix Factory. A special thank you to Leicester's finest jewellers Lumbers for enabling us to film at their location.