Last week I had the huge privilege of being invited to the Financial Times HQ in London, where I met and spoke with some of the Investors Chronicle team.
Following this I took part in the Investors Chronicle' Companies & Market Show with IC's Editor, John Hughman and Associate Editor, Phil J Oakley. Which despite being nervous I enjoyed very much.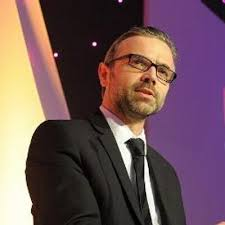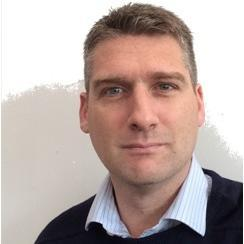 The topics discussed in the podcast included:
My investing philosophy;
My investing style;
My research process;
What I learnt from my Conkers' Corner interviews;
Know what you own;
Patience/Doing nothing;
What makes a company special/unique;
Problem solvers;
Fear of Missing Out/FOMO;
Artificial Intelligence/AI
BigData
Technology;
Quantum Computing;
Machine Learning/ML
Astra Zeneca/AZN
Ixico/IXI;
Thematic investing;
Ageing;
Longevity;
Full invested Vs Cashed up;
Adaptability;
Losses happen;
Medtech;
Pharma;
Biotech;
Personalisation of medicines/drugs;
Oxford Instruments/OXIG;
Phil Oakley Fantasy SIPP;
Taking losses;
Profit Warnings;
Cigar butt investing;
Long-term patient investing;
Macro;
Trade War;
Auto-pilot investing;
Smithson Investment Trust;
Spirax-Sarco/SPX
Halma/HLMA;
Walt Disney/ $DIS
Trading/ frequency of;
Importance of RNS;
Dividend reinvesting;
Focus on the company;
Lock in future returns;
Persimmon/PSN
Telford Homes/TEF;
You don't have to chase stocks;
Psychology;
Temperament;
FTSE 100 grim years;
Risk aversion;
Asset Allocation;
Diversification;
CakeBox/CBOX
Cranswick/CWK
Planted based products;
Vegan/Veganism;
Lacto-vegetarianism;
Premiumisation of brands;
Disruptive Technology;
Investing & more.
Here is the link to the Investors Chronicle podcast with John Hughman, Phil J Oakley & me/Peter Higgins:
This Investors Chronicle podcast can also be found on Apple iTunes here, Companies & Market Show: All hail the conkerer
---
Thank you for reading this article, we hope you enjoyed the podcast. Please share it article with others that you know will find it of interest.
Are you an institutional investor or private investor? What are your views or opinions on the markets at present? Please lets us know. We look forward to hearing from you. You can find more research articles, interviews, podcasts, videos and investment insights on our website and across some of our social media platforms that include Twitter, LinkedIn, AudioBoom, iTunes, YouTube Soundcloud.